There are few issues in America more serious than house fires. The damage they cause to life and property are as devastating as anything a family ever has to face. Data from the National Fire Protection Association (NFPA) reveals that home fires occur on average every 24 seconds in the U.S. They injure someone every 43 minutes and kill someone every 3 hours and 10 minutes.
Two things are essential to fight house fires: being prepared for the dangers and working with a compassionate and qualified disaster restoration team. This guide will cover the main causes of house fires and how you can protect yourself and your loved ones against them.
Some Facts About Home Fire Damage
The causes of house fires tend to fall into one of four general categories. Most of these scenarios are human error, which is bad and good news, because a more cautious approach could make a difference. The U.S. Fire Administration (USFA) ranks the following as the leading causes of house fires:
Your home's hub for baking, roasting, and boiling is also the No. 1 cause of house fires. Kitchens are full of flammable objects such as dishcloths and drapes set close to combustive appliances. Lack of attention and even loose clothing on the chef's part can cause flames to erupt.
Portable or standing heaters, and especially open fireplaces, are most likely to cause house fires in the peak heating months of December to February. Objects in the home are often placed too close to heat sources, while portable/standing heaters may overheat or tip over. Poorly maintained chimneys further contribute to the chances of a fire.
3. Unintentional/Careless Actions
Practically every cause of a house fire could fall into this category since few residents want to set their home alight. The terms refer to the careless misuse of products or materials or the absent-minded abandonment of combustibles.
4. Electrical Malfunction
Homes are filled with electrical appliances that can malfunction or fall victim to a flame-causing power surge. A spark, or prolonged use for your TV, can become a serious threat. Homeowners who jam-pack power strips or overload circuits can also contribute.
Successfully tackling the causes of these disasters involves a three-tiered approach. Everyone must be informed as to the risks, vigilant about their own habits, and ready to handle the aftermath of fire and smoke damage.
9 Ways to Guard Against House Fires
Many of the most effective preventive measures don't even cost a cent. Forming good fire habits can save great expense and a lifetime of regret. Supplement a sense of accountability with some standard hardware by using these tips:
Investing in one of the best smoke alarms provides an early warning system that can make the difference between life and death. Every room in your home and its adjoining structures (like a garage) should have one, along with every level of a multi-floor property. Test your smoke alarm regularly to ensure it's working effectively.
2. Be Careful With Power and Cords
Consult a qualified electrician if you're not sure about the capacity of your home's electrical system – overloading circuit breakers are a common cause of fires. Examine power cords for frayed or exposed wiring, and never plug in multiple cords without using a good surge protector. Cords pinned under furniture or other home décor are another practice to avoid.
3. Never Walk Away From a Potential Fire Source
Cooking is the leading cause of house fires because people start meals and then walk off to do other things. Never leave stoves, cookers, or open flames such as candles unattended. The Red Cross provides an excellent resource for kitchen fire safety that applies to any room in the home, and the NFPA explains best practices for home heaters.
4. Turn Off All Appliances When Not in Use
This may seem like a chore because it's easier to have everything plugged in. It's safer, though, to unplug TVs, hairdryers, lamps, and other electrically powered items. Doing this lowers your house fire risk as well as your energy expenses (and protects expensive devices such as laptops from being fried by an electrical surge).
Smoking causes 1 in 20 house fires, leading to 1 in 4 home fire deaths and 1 in 10 injuries. Smoking outside helps, as does disposing of the discarded material safely using water or sand.
6. Remember That Outdoor Fires Can Come Indoors
Barbeques and fire pits are a common outdoor addition to many homes, but they pose a risk to any structures nearby. Know the right ways to douse charcoal grills and extinguish fire pits to protect you and those nearby.
7. Educate Children on Fire Safety
Children will emulate how the adults around them act around fire, so set a good example. There are also many ways to teach children about fire prevention that are practical, fun, and memorable.
8. Clean Your Dryer Regularly
Hot clothes can mean an even hotter home. Thousands of fires and numerous deaths and injuries result from a failure to keep dryer vents and lint filters in working order. The USFA provides an easy-to-follow resource on avoiding this serious risk.
You may fail to prevent a disaster, but at least you can mitigate its effects. Home insurance and renter's insurance will go some way to disaster restoration, replacing items lost to smoke or fire, and may even contribute to temporary off-site living expenses. Additional fire insurance can provide greater peace of mind, especially if you live in a high-risk fire area.
These best practices form the foundation of fire safety, but they don't guarantee immunity from accidents and their effects. Some common sense, self-awareness, and small-print savvy go a long way in preventing or recovering from a house fire.
Common Pitfalls of Poor Fire Safety Practice
There are several hidden pitfalls of a house fire you may not know. Quite a few of these deal with insurance and could provide a nasty surprise:
Never assume that the worst won't happen, even when you're being careful. Have a home

fire escape plan

clearly displayed and discussed with everyone on the property.

Don't put blind faith in insurance. Standard insurance policies provide limited coverage, while insurance will

not

cover your home if it has been vacant for more than 30 days. Consider

vacant home insurance

if you expect your property to be empty for long.

Fire damage usually comes with water damage from emergency responders. Be sure your disaster restoration team addresses this along with smoke and fire damage.




A landlord's insurance probably won't cover renters beyond the structure and any items in it that belong to the landlord.




Proving losses can be difficult; many people lose everything they own with no monetary compensation. Homeowners and renters should remember to inventory their possessions to simplify future insurance claims.
Sometimes accidents happen regardless of best practices. It pays to have a great disaster restoration team on call when your house is impacted by fire or smoke – especially one that's also well-versed in handling water damage.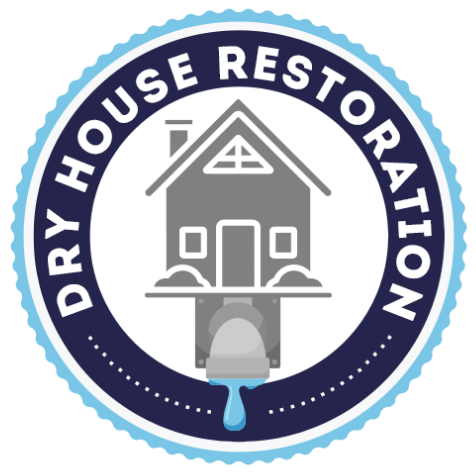 Contact the Restoration Experts With Any Questions
Dry House Restoration has the experience and skills to help you recover from a house fire. We're ready 24/7 with an emergency response team that will tackle any fire and smoke damage issues, no matter how large or small. Contact Dry House Restoration for your home restoration needs following an unforeseen disaster.